Your journey into Polish Language,
History and Culture,
begins today!
our programs
Pre-School
In the program of activities for preschool children, we focus primarily on having fun in a friendly learning atmosphere …
Primary School
Through contact and play with their peers, as well as a series of activities prepared by the teacher and performed by students in a group and individually, children perceive communication in Polish as a natural process …
High School
We are prepare Year 12 students for high school WACE exam in the Polish language, the results of which are used to calulate the Australian Tertiary Admission Rank (ATAR) for entry to Universities. During the weekly meetings, various topics are discussed, tailored to the interests and age of the students in the group. Often the starting point is Polish legends and tales, children's literature of Polish writers and poets, Polish traditions and holidays, or simply topics from everyday life.
Adults
Our adult students learn Polish through various channels – from contact with a Polish teacher, through learning grammar, listening to recordings intensively, reading independently …
Półkolonie
Our day camps are 5 days filled to the brim with fun, attractions and various activities! We invite children aged 4-16 who like to spend time actively.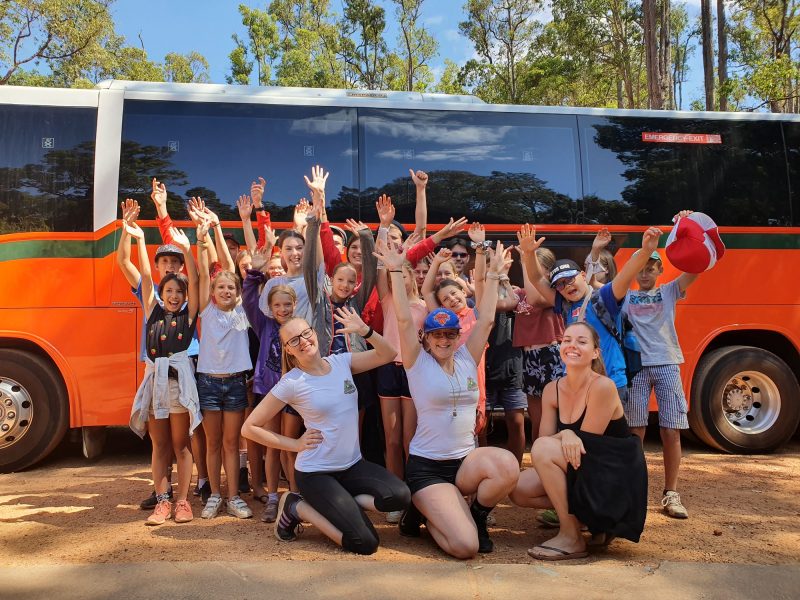 Kolonia Perth
Annual youth camp for children aged 7-17, focused on building confident and happy campers. Kids learn Polish language and traditions, outdoor survival skills, team-building games and gain life-long friendships!
New students join every week!
Our enrollments are open all year round.